Wally's View
from the cheap seats
2008 Game Predictions and Commentary


Select another season from the cheap seats:
2007, 2006, 2005, 2004, 2003,
2002, 2001, 2000, 1999, 1998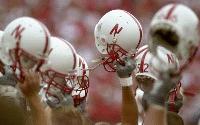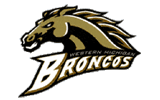 Wally's prediction: Nebraska 38 Western Michigan 21

Actual score: Nebraska 47 Western Michigan 24
| Aug 30 in Lincoln | 1 | 2 | 3 | 4 | F |
| --- | --- | --- | --- | --- | --- |
| Western Michigan | 0 | 10 | 7 | 7 | 24 |
| Nebraska | 14 | 20 | 10 | 3 | 47 |
Wally's fearless prediction:
Western Michigan is a much better football team than most people give them credit for.
QB Tim Hiller is an able leader that will challenge the Blackshirt defense all day long.
In the end the Broncos will not have enough horses to pull off the win in Lincoln.

Series history: Teams have never met
Last game: N/A
Western Michigan's record in 2007: 5-7

Wally's view from the cheap seats:
Bo Pelini's coming out party was a success as Ganz & Company racked up 483 yards of offense
in a convincing win over the Broncos. Stealing the limelight was Michigan's defeat to the Utes of Utah.
Husker wins in openers and Michigan losses to inferior opponents are now becoming an annual event.

A few more comments and observations:
* Joey Ganz is a baller
* The Blackshirts still have work to do
* Nate Swift isn't Mo, but he still rocks
* Alex Henery is money
* I am so glad that Bo Pelini is back in town

Gameday report and stats


Back to The CORN Crib
---
Wally's prediction: Nebraska 52 San Jose State 14

Actual score: Nebraska 35 San Jose State 12
| Sept 6 in Lincoln | 1 | 2 | 3 | 4 | F |
| --- | --- | --- | --- | --- | --- |
| San Jose State | 6 | 3 | 0 | 3 | 12 |
| Nebraska | 14 | 0 | 0 | 21 | 35 |
Wally's fearless prediction:
Hopefully the Huskers can work on eliminating some of the mental mistakes this week
now that they have a game under their belts. One positive was the way they played
with high energy and attitude. San Jose State will be no match for Nebraska so this
will be another opportunity to work out some of the kinks on the defensive side.

Series history: Nebraska is 1-0 against the Spartans
Last game: Nebraska won 49-13 on 9/2/2000
San Jose State's record in 2007: 5-7

Wally's view from the cheap seats:
Whew! The Spartans came to play today and gave Nebraska all they could handle, and then
some. Defense and special teams saved the day as the Husker offense struggled against a
pretty good Spartan defense. I said before the game that it would come down to whether
Nebraska could establish a running game and they were not able to do that. Credit Tomey's
stout defensive effort for the anemic results on the ground for the Nebraska Cornhuskers.

A few more comments and observations:
* Roy Helu is going to be a huge star before his career is over
* Thank goodness for those uprights keeping SJSU points off the board
* Penalties killed NU today, but that can be fixed
* 99 net yards rushing, are you kidding me?
* I miss 68-0 blow outs


Gameday report and stats


Back to The CORN Crib
---

Wally's prediction: Nebraska 56 New Mexico State 17

Actual score: Nebraska 38 New Mexico State 7
| Sept 13 in Lincoln | 1 | 2 | 3 | 4 | F |
| --- | --- | --- | --- | --- | --- |
| New Mexico State | 0 | 0 | 0 | 7 | 7 |
| Nebraska | 7 | 14 | 14 | 3 | 38 |
Wally's fearless prediction:
New Mexico State will come in to Lincoln looking to pass early and often in coach Hall Mummeís version
of the spread offense. This is the first game of the season for the Aggies but returning QB Chase Holbrook
passed for over 3800 yards last year. Itís good for NU that they also gave up 429 yards a game on defense.

Series history: Nebraska is 2-0 against the Aggies
Last game: Nebraska won 68-0 on 9/18/1982
New Mexico State's record in 2007: 4-9

Wally's view from the cheap seats:
Nebraska ran for more yards against the Aggies tonight than they have the entire season to
date. The experts say that the biggest improvements come between games 2 and 3 and the
Cornhuskers did nothing to prove them wrong. This was not a big measuring stick in
determining where the Huskers are at but it was still fun to watch the Huskers have fun.

A few more comments and observations:
* 330 yards on the ground seems like old times!
* It was great to see Witt and Lee play. The future at QB looks bright.
* With his TD toss to Ganz, is Lucky now in the QB rotation?
* With a career high 69 yards rushing, is Ganz now in the RB rotation?
* Marlon Lucky now has over 2000 yards rushing for his career.
* Ganz had TDs rushing, passing and receiving


Gameday report and stats


Back to The CORN Crib
---
Wally's prediction: Nebraska 35 Virginia Tech 21

Actual score: Nebraska 30 Virginia Tech 35
| Sept 27 in Lincoln | 1 | 2 | 3 | 4 | F |
| --- | --- | --- | --- | --- | --- |
| Virginia Tech | 9 | 9 | 10 | 7 | 35 |
| Nebraska | 7 | 3 | 7 | 13 | 30 |
Wally's fearless prediction:
Getting some of the guys back and healthy is perfect timing for the Virginia Tech game.
Nebraska won the first three games that everyone expected them to win but now it is test
time for the Huskers. The Hokie defense will look to load the box and prevent Nebraska's
still-suspect ground game. The game will likely come down to special teams and turnovers.

Series history: Nebraska is 1-0 against the Hokies
Last game: Nebraska won 41-21 in the 1996 Orange Bowl
Virginia Techís record in 2007: 11-3, lost to Kansas in the Orange Bowl

Wally's view from the cheap seats:
Ouch. This was a game the Huskers should have won but nasty things like penalties and
turnovers got in the way. And then there is that recurring theme about the inability to
run the ball. 55 yards on the ground, are you kidding me? It could get ugly in the next few weeks.

A few more comments and observations:
* The average fan gained more than 55 yards on the ground going to get Runzas
* Spotting a good team 9 points is never a good thing
* Beamer ball. Special teams was the difference tonight
* Way too many mental errors by the Huskers, but that is fixable
* The offensive line continues to underachieve


Gameday report and stats


Back to The CORN Crib
---

Wally's prediction: Nebraska 21 Missouri 45

Actual score: Nebraska 17 Missouri 52
| Oct 4 in Lincoln | 1 | 2 | 3 | 4 | F |
| --- | --- | --- | --- | --- | --- |
| Missouri | 14 | 17 | 21 | 0 | 52 |
| Nebraska | 7 | 3 | 0 | 7 | 17 |
Wally's fearless prediction:
The Cornhuskers have a huge challenge coming their way as the #3 and #4 ranked
Missouri Tigers come in to Lincoln, a place they have not won at since 1978. Heisman-
hopeful quarterback Chase Daniel leads the second team in the nation in scoring and
total yards, and sports an eye-popping passing efficiency rating of 193.39. Nebraskaís
secondary will have to do a much better job with coverage than they did last week when
they made Virginia Techís Tyrod Taylor look like Brett Favre. The Blackshirts will have
their hands more than full with Daniel & Co. Poor quarterback play, no running game and
terrible coverage in Nebraska's secondary all will add up to a very long day for the Huskers.

Series history: Nebraska is 63-35-3 against Missouri
Last game: 2007 - Missouri won 41-6 in Columbia
Missouri's record in 2007: 12-2, beat Arkansas in the Cotton Bowl

Wally's view from the cheap seats:
This game was so brutal to witness that we changed the channel to watch baseball.
Nebraska was clearly outmatched tonight and the fact that I saw it coming does not
make it any easier. This game was a train wreck with barely a minute expired and yet things
only continued to get worse from there. It did not take long for all to see that Bo Pelini
and the Nebraska Cornhuskers have much more work to do before becoming relevant again.

A few more comments and observations:
* 14 penalties for 101 yards does not even begin to explain the carnage.
* 35 rushes for 79 net yards is all on the O-line.
* Mizzou played nearly flawless football and deserved to win.
* Chase Daniel and Jeremy Maclin are all they are hyped to be.
* Back to the drawing board and it doesn't get any easier next week.

Gameday report and stats


Back to The CORN Crib
---

Wally's prediction: Nebraska 28 Texas Tech 52

Actual score: Nebraska 37 Texas Tech 31
| Oct 11th in Lubbock | 1 | 2 | 3 | 4 | OT | F |
| --- | --- | --- | --- | --- | --- | --- |
| Nebraska | 0 | 7 | 3 | 21 | 0 | 31 |
| Texas Tech | 7 | 10 | 7 | 7 | 6 | 37 |
Wally's fearless prediction:
I feel like a traitor by predicting Nebraska losses but I am also a realist. Based on what
we have seen so far I just can't see Nebraska stopping Texas Tech's high powered offense.
Tech is putting up some gaudy numbers behind QB Graham Harrell, who just happens to be the
all-time leading passer in Tech school history. Harrell is in some pretty lofty company at a
school that seems to just reload at the QB position every year. Tech also is showing something
new this season - a respectable defense. All of this points to a long afternoon in Lubbock for NU.

Series history: Nebraska is 7-2 against Texas Tech
Last game: 2005 Texas Tech won 34-31 in Lincoln
Texas Tech's record in 2007: 9-4, beat Virginia in Gator Bowl

Wally's view from the cheap seats:
This is a game that the Huskers just let slip away, plain and simple. The Blackshirts
earned those jerseys today by holding the vaunted Texas Tech offense to well under their
season averages. Everyone expected Nebraska to lose and they did and yet I am still really
pissed off about the loss. Texas Tech was clearly the superior team today and yet the
Huskers hung in there and fought to the bitter end, so chalk this one up to progress.
The big difference this season compared to last year is that these guys have never rolled
over and quit. They keep fighting until the final whistle and that is great to see.

A few more comments and observations:
* Moral victories are just losses for sissies.
* Penalties are still a problem. 8 for 55 yards is pathetic.
* Nebraska lead just about every statistical catagory except scoreboard.
* Niles Paul is a gamebreaker.
* The Huskers should have won this game

Gameday report and stats


Back to The CORN Crib
---

Wally's prediction: Nebraska 42 Iowa State 21

Actual score: Nebraska 35 Iowa State 7
| October 18 in Ames | 1 | 2 | 3 | 4 | F |
| --- | --- | --- | --- | --- | --- |
| Nebraska | 7 | 14 | 0 | 14 | 35 |
| Iowa State | 0 | 0 | 7 | 0 | 7 |
Wally's fearless prediction:
The Huskers head on the road again to face Iowa State in a battle of the conference's
winless. This game is a must-win for Nebraska if they hope to take a first step in the
rebuilding process and receive a bowl bid, and the all important 15 December practices
that go along with it. They should be able to build on the momentum from a solid effort in Lubbock.

Series history: Nebraska is 84-16-2 against Iowa State
Last game: 2007 - Nebraska won 35-17
Iowa State's record in 2007: 3-9

Wally's view from the cheap seats:
Nebraska absolutely dominated in the first half and looked like the Nebraska of old again,
even throwing in a few option plays. NU came out flat after halftime and allowed Iowa State
to make a game of it but Nebraska was able to capitalize on turnovers to save the day.

A few more comments and observations:
* The Nebraska defense was finally able to force some turnovers!
* Of course, the offense fumbled five times
* Penalties were finally not a problem today for a change
* 548 yards of offense brought a tear to my eyes
* Joey Ganz was solid again in throwing 27/37 for 328 yards and no INTs
* This was a great win, but it is Iowa State

Gameday report and stats


Back to The CORN Crib
---

Wally's prediction: Nebraska 35 Baylor Bears 21

Actual score: Nebraska 32 Baylor Bears 20
| October 25 in Lincoln | 1 | 2 | 3 | 4 | F |
| --- | --- | --- | --- | --- | --- |
| Baylor | 14 | 6 | 0 | 0 | 20 |
| Nebraska | 7 | 10 | 7 | 8 | 32 |
Wally's fearless prediction:
Nebraska will try to keep the momentum rolling in a home game against an improved Baylor team.
The Bears finally climbed out of the Big 12 cellar as freshman QB Robert Griffen has lead them
to average 438 yards of offense per game. Baylor is no pushover but the Huskers will be ready.

Series history: Nebraska leads 9-1
Last game: Nebraska won in Lincoln 23-14 in 2005
Last Baylor victory: 1956, Baylor 26 Nebraska 7
Baylor's record in 2007: 3-9

Wally's view from the cheap seats:
We have seen the enemy and it is us. Nebraska made way too may stupid, stupid mistakes today
but still managed to win the game despite them. Marlon Lucky and Nate Swift both had huge days
with 165 and 131 total yards, respectively. It wasn't pretty at times but the Huskers are
starting to show that they are capable of getting a stop and mounting a drive when it counts.

A few more comments and observations:
* Nate Swift passed Johnny Rodgers career reception record with #144. He now has 147
* Joey Ganz is now the #5 all-time career TD passer at NU in only 11 games. Unbelievable
* The Huskers continue to be plagued by penalties. 6 for 70 yards is unacceptable
* The officiating officially stunk today like a tuna fish sandwich left out in the sun
* Nebraska's defense denied Baylor a third down conversion 10 of 10 times
* Baylor QB Robert Griffin is going to be a huge star before his career is over

Back to The CORN Crib
---

Wally's prediction: Nebraska 45 Oklahoma 42

Actual score: Nebraska 28 Oklahoma 62
| Nov 1 in Norman | 1 | 2 | 3 | 4 | F |
| --- | --- | --- | --- | --- | --- |
| Nebraska | 35 | 14 | 13 | 0 | 62 |
| Oklahoma | 0 | 14 | 7 | 7 | 28 |
Wally's fearless prediction:
I know, I know. My prediction reeks of homerism but the Huskers are way overdue for
putting together a complete game. They are overdue for executing for four entire quarters,
for limiting the penalties and turnovers and for forcing a few of their own. Nebraska almost
pulled it off in Lubbock and will need an error free game to hang with the Sooners. It is time
to ditch the lowered expectations and show what these guys are made of. It may be too much,
too soon but they have to start somewhere and Saturday in Norman is as good a time as any.

Series history: Nebraska is 37-43-3 against Oklahoma
Last game: Nebraska lost 21-7 in the 2006 Big 12 CCG
Oklahoma's record in 2007: 11-3, lost to W. Virginia in Fiesta Bowl

Wally's view from the cheap seats:
I had no idea what the final score was until this morning since I changed the channel
after five minutes when Oklahoma took a 28-0 lead. This game was a measuring stick and it
is crystal clear that the Huskers still have so far to go. I've got nothing else to say since
I was watching the Texas-Texas Tech game. That is the same Tech team that NU took into overtime.

A few more comments and observations:
* Three NU snaps, two turnovers and two OU TDs. Are you freaking kidding me?
* Everything that could go wrong in this game did go wrong.
* OU scored more points than they have ever scored against Nebraska.
* Had Stoops not called off the dogs the score would have been 154-7
* The Huskers took a kick to the nads but still didn't quit. Gotta love that.
* This space is reserved for when I recover from my disgust.

Back to The CORN Crib
---

Wally's prediction: Nebraska 45 Kansas 28

Actual score: Nebraska 45 Kansas 35
| Nov 8 in Lincoln | 1 | 2 | 3 | 4 | F |
| --- | --- | --- | --- | --- | --- |
| Kansas | 7 | 7 | 7 | 14 | 35 |
| Nebraska | 7 | 7 | 10 | 21 | 45 |
Wally's fearless prediction:
The Huskers will bounce back from the debacle in Norman and open a can of whoopass on the Jayhawks.
They need to stay focused and execute like they did in Lubbock. Nebraska has proven that they
can play with any team but must finally stop beating themselves up with penalties and turnovers.

Series history: Nebraska is 88-23-3 against Kansas
Last game: 2007 - Kansas won 76-39 in Lawrence
Kansas record in 2007: 12-1

Wally's view from the cheap seats:
And just like that the Huskers are going bowling with their 20th straight win over the Beakers.
Roy Helu Jr. had a career day with 115 yards on the ground to help Nebraska finish strong and
overcome three costly turnovers. He hit his stride today exactly when we needed it. Nebraska's
running game in the first half was anemic at best but Helu helped NU overcome their mistakes.
This game was much closer than it should have been but the Cornhuskers found a way to avenge
the humiliating 76-39 bludgeoning in Lawrence last season that defined the Bill Callahan
era. The Cornhuskers still have a long way to go but the future looks bright.

A few more comments and observations:
* Nose tackles rarely score TDs, but Ndamukong Suh is one fine looking fullback!
* Nebraska could have easily won by 24 but for turnovers
* This team never quits. You gotta love that
* Lucky had another TD pass. No QB controversy, though
* I am glad Jr. is only a sophomore
Back to The CORN Crib
---

Wally's prediction: Nebraska 42 Kansas State 21

Actual score: Nebraska 56 Kansas State 28
| Nov 15 in Manhattan | 1 | 2 | 3 | 4 | F |
| --- | --- | --- | --- | --- | --- |
| Nebraska | 14 | 21 | 0 | 21 | 56 |
| Kansas State | 7 | 7 | 7 | 7 | 28 |
Wally's fearless prediction:
Lucky, Helu and Castille have to be licking their chops with the prospects of facing a Kansas State
rushing defense that ranks dead last in the Big 12. 211 yards on the ground should be plenty
enough to go around between the Cornhusker backs. Ron Prince and Josh Freeman have exactly zero
wins over Nebraska and this is their last chance as they try to salvage the Wildcat's season.

Series history: Nebraska is 74-15-3 against Kansas State
Last game: 2007 - Nebraska won 73-31 in Lincoln
Kansas State's record in 2007: 5-7

Wally's view from the cheap seats:
The Huskers settled down after an early Ganz interception resulted in a 7-0 Kansas State lead.
The Nebraska defense earned those Blackshirts today by keeping Josh Freeman off balance and
mostly on his backside all day. Josh finally had to send Ron Prince a text message to beg
his coach to stop the merciless beating at the hands of the Blackshirts. What a pussy cat.
610 yards of offense? Check. Conference win on the road? Check. Made Freeman cry? Priceless.

A few more comments and observations:
* Ganz had 95 yards rushing. Who does he think he is, Eric Crouch?
* The Blackshirts held KSU to a pathetic 59 net yards rushing.
* Mr. Suh is a bad man. I am glad he is ours for another season.
* Memo to Bo: Never, ever kick the ball to Brandon Banks. Ever.
* Marcus Mendoza has a very bright future as a Nebraska Cornhusker.

Back to The CORN Crib
---

Wally's prediction: Nebraska 52 Colorado 17

Actual score: Nebraska 40 Colorado 31
| Nov 28 in Lincoln | 1 | 2 | 3 | 4 | F |
| --- | --- | --- | --- | --- | --- |
| Colorado | 14 | 10 | 7 | 0 | 31 |
| Nebraska | 14 | 10 | 3 | 13 | 40 |
Wally's fearless prediction:
Colorado coach Dan Hawkins was probably wise to downplay the 'rivalry' talk among his
players this week. He isn't smart enough to find a decent barber in Boulder but he knows
that rivalries are not manufactured by simply circling a date on the calendar and painting
it in red letters. That said, there is certainly much to play for this year for both teams.
Nebraska wants to avenge the loss in Boulder that kept them home for the holidays last
season while Colorado wants to make their season with a signature win and go bowling.
Bo will not allow the Huskers to look past the CU game and speculate about bowl locales.
This is game #3 of a 3 game season for Nebraska and our Boys in Red are on a mission.

Series history: Nebraska is 45-19-2 against Colorado
Last game: 2007 - Colorado won 65-51 in Boulder
Colorado's record in 2007: 6-7

Wally's view from the cheap seats:
I totally missed on the score with a prediction of 52-17 but I did nail the call regarding Hawkins'
goofy haircut. Is it just me or does Dan Hawkins look exactly like that fat kid from Family Guy?
The Huskers got way too cute for their own britches late in the second quarter. Nebraska was leading
by seven points when they decided to go for a fake field goal that fooled absolutely nobody,
especially the buffie that ran it back for a touchdown. THAT was the play that turned this into a
game but the Huskers managed to hang on and win it anyway. Alex Henery's record breaking 57-yard
field goal saved the day as the Huskers went on to deny Colorado any holiday cheer. In the
spirit of the Christmas season I offer this to my misguided Colorado friends: Waaaaah losers!

A few more comments and observations:
* It's only a rivalry when you don't suck. Step back buffies.
* Matt Slausen was right. Colorado is irrelevant.
* A 57-yard field goal? Well done , Alex.
* Only 3 penalties is a great sign of progress.
* NU was 5-6 in Red Zone conversions.

Back to The CORN Crib
---

Wally's prediction: Nebraska 42 Clemson 24

Actual score: Nebraska 26 Clemson 21
| Jan 1 Gator Bowl | 1 | 2 | 3 | 4 | F |
| --- | --- | --- | --- | --- | --- |
| Clemson | 0 | 14 | 7 | 0 | 21 |
| Nebraska | 0 | 3 | 20 | 3 | 26 |
Wally's fearless prediction :
This will practically be a home game for Clemson as their fans flock to Jacksonville for
a ninth Gator Bowl appearance. Both teams finished the season strong but the Huskers are
hoping to finish even stronger. Look for them to continue to try and control the clock and
keep the Tigers' offense off the field for Bo Pelini's second bowl win as a Husker coach.

Series history: Nebraska is 0-1 against Clemson
Last game: Clemson won 22-15 in the 1982 Orange Bowl
Clemsonís record in 2007: 9-4

Wally's view from the cheap seats:
Clearly I did not give the Clemson defense the respect they deserved. It's a good thing
that Bo Pelini and the Huskers did. Let's hear it for the NU Blackshirts! The Blackshirt defense
effectively shut down the Clemson offense except for one great pass play to end the first half.
Three Nebraska turnovers lead to three Clemson touchdowns. Do the math. This game could/should
have ended 26-0 Huskers. Despite the bad mojo the Huskers never quit. To see our boys come out
in the second half and just bring it brought a smile to my face and a tear to these weary Husker eyes.

A few more comments and observations:
* Four net yards rushing for Clemson. 'nuff said
* Ty Steinkuler is an absolute beast!
* Suh's rising stock is the NFL's gain and NU's loss
* Take that game ball, Mr. Ganz. You earned it
* Alex Henery is money. Give that boy a schollie
* Husker football is fun again! Thanks, Bo


Gameday report and stats


Back to The CORN Crib
---


Send hatemail and viruses to:


© 2008-2099