Nebraska Cornhusker Football
The Corn Crib
A Cornucopia of Husker stuff



______

______
The 2014 Nebraska Cornhuskers
Click on results for game stats

Quote of the week
" When it flipped, it flipped. Somewhere along the way, it was like our guys totally lost their confidence. "
~ Husker Head Coach Bo Pelini

The Latest Husker News
Huskers come up short against Gophers ~ Huskers.com
Badgers dismantle NU in historic fashion ~ OWH
Pelini's program should be past such embarrassments ~ LJS
Huskers fall to Badgers ~ Huskers.com
Gordon sets rushing record against Huskers ~ ESPN
Gordon sets NCAA record in rout ~ Madison.com
Wisconsin embarrasses Nebraska for third time in four meetings ~ Milwaukee Journal-Sentinel
No answer why Husker offense wilted ~ LJS



2014 Nebraska Football Media Guide
Official Nebraska Depth Chart
2014 Nebraska recruiting class

Latest line from Las Vegas
Huskers in the NFL
The Cornhuskers' next game:

At Iowa Hawkeyes
Kinnick Stadium, Iowa City
November 28, 2014
11:00 am on ABC
Husker Gameday Central
Big Ten Network gamefinder
NCAA Football Schedules and results
Nebraska live game audio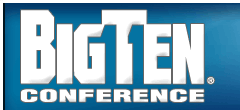 Big Ten Links
Stadium and gameday info

Wally's Husker Mailbag
The NCAA Football Polls
Home Of
Michiganders
for Nebraska


Thanks for stopping by




Send hatemail and viruses to:


© 2014



Obligatory disclaimer: This website fully supports the University of Nebraska
but is in no way affiliated with it. We are not responsible for content on
websites linked to herein. Please use the internet at your own discretion.