Nebraska Cornhusker Football
The Corn Crib
A Cornucopia of Husker stuff



______

______
The 2014 Nebraska Cornhuskers
Click on results for game stats

Quote of the week
" I don't know how he compares to anybody else. Ameer is Ameer, and he doesn't
need to compare himself to anyone else. He's pretty special in his own way. "
~ Husker Head Coach Bo Pelini

The Latest Husker News
Huskers plan for Purdue ~ Huskers.com
Defensive line rises in big spots - again - for Huskers ~ OWH
Adbullah carries Big Red over Rutgers ~ Huskers.com
Rutgers QB injured as they fall to Nebraska 42-24 ~ NJ.com
Rutgers falls at Nebraska ~ ScarletKnights.com
Abdullah, Huskers cruise past Scarlet Knights ~ OWH
Abdullah stumps knights ~ LJS
Rutgers prepares for challenge of Nebraska ~ NJ.com



2014 Nebraska Football Media Guide
Official Nebraska Depth Chart
2014 Nebraska recruiting class

Latest line from Las Vegas
Huskers in the NFL
The Cornhuskers' next game:

Purdue Boilmakers
Memorial Stadium, Lincoln
November 01, 2014
2:30pm on ABC
Husker Gameday Central
Big Ten Network gamefinder
NCAA Football Schedules and results
Nebraska live game audio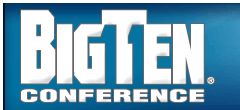 Big Ten Links

Stadium and gameday info

Wally's Husker Mailbag
The NCAA Football Polls
Home Of
Michiganders
for Nebraska


Thanks for stopping by




Send hatemail and viruses to:


© 2014


Obligatory disclaimer: This website fully supports the University of Nebraska
but is in no way affiliated with it. We are not responsible for content on
websites linked to herein. Please use the internet at your own discretion.