Nebraska Cornhusker Football
The Corn Crib
A Cornucopia of Husker stuff



______

______
The 2014 Nebraska Cornhuskers
Click on results for game stats

Quote of the week
" The Gator Bowl gives our football team the opportunity to play in a New Year's Day bowl
for a third straight season, and we look forward to the trip to Jacksonville. "
~ Nebraska coach Bo Pelini

The Latest Husker News
Huskers ink 24 on signing day 2014 ~ Huskers.com
Signing Day 2014 ~ OWH
Boom! Meet the new Cornhuskers ~Huskers.com
99-yard TD pass propels Cornhuskers past No. 23 Bulldogs ~ESPN
Nebraska escapes Georgia in Gator Bowl ~ SBNation
Pelini's words, deeds may have put it on a tee for AD ~ OWH
Hawkeyes end drought with win at Nebraska ~ Des Moines Register
Pelini ends regular season in fighter mode ~ LJS
Big Red get special win at Penn State ~ Huskers.com
Nebraska kicks Penn State 23-20 ~Penn Live
Smith lifts Nebraska past Penn State ~LSJ
'Unbeatable': The story of Tom Osborne's final five years ~ OWH



2014 Nebraska recruiting class
2013 season statistics
Official Nebraska Depth Chart


Latest line from Las Vegas
Huskers in the NFL
The Cornhuskers' next game:

Florida Atlantic Owls
Memorial Stadium, Nebraska
August 30, 2014 - 2:30pm
Big Ten Network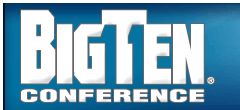 Big Ten Links
Big Ten Network gamefinder
NCAA Division I-A Football Schedules
Nebraska live game audio
Husker Gameday Central

Stadium and gameday info

Wally's Husker Mailbag
The NCAA Football Polls
Home Of
Michiganders
for Nebraska


Thanks for stopping by




Send hatemail and viruses to:


© 2014


Obligatory disclaimer: This website fully supports the University of Nebraska
but is in no way affiliated with it. We are not responsible for content on
websites linked to herein. Please use the internet at your own discretion.